What Brexit means if you're planning a house move
13 Feb 2020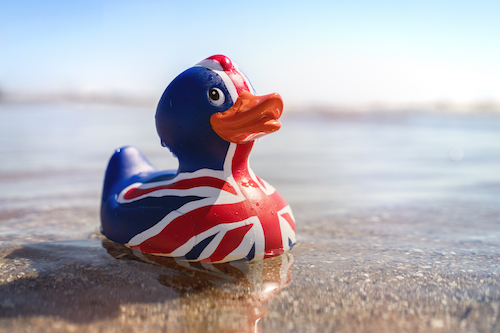 The UK officially left the EU on January 31 and the country is now in a period of transition until the end of the year.
But what impact will Brexit have if you're planning to move house in 2020?
The true effect of leaving the European Union won't be known until after negotiations for a trade deal have concluded. However, a recent survey by Good Move suggested that three out of four people had overestimated just how much of an impact the threat of Brexit had had on property values so far.
While opinions on the long-term effect of Brexit are mixed, this period of economic uncertainty has seen house sales slow in some areas. House prices have been climbing steadily in most parts of the UK since 2012 but the rate of growth has become more sluggish since the 2016 referendum.
Despite this, house sales did pick up just before the January 31 deadline with the highest number of property transactions since before the referendum taking place in December.  Sales were up 6.8 per cent year-on-year which has been interpreted by some as a reaction to a Conservative majority government winning the General Election.
What will happen if a deal can't be agreed?
One of the biggest risks to homeowners thinking of selling their homes in the foreseeable future is that the UK may not be able to agree a favourable deal with the EU. Accountants KPMG have estimated that a no-deal Brexit could see house prices fall by approximately six per cent but the firm warned that they could plummet by as much as 20 per cent.
The Office for Budget Responsibility has predicted a no-deal Brexit might result in house prices falling by nearly 10 per cent by summer 2021. This might mean it is wise to sell your home now before the details of any Brexit deal are finalised.
The Rightmove house price index suggests that it may take people longer to sell their properties than it might have done in the past. The most recent figures – for January 2019 – showed the average property was on the market for 77 days before being under offer – the highest since records began. In January 2016, the average was 68 days.
Many homeowners might be tempted to wait to see what happens during this year's negotiations.
But mortgage expert David Blake told Which? that people shouldn't be too swayed by short-term fluctuations in property values as buying a new home is generally a long-term investment.
He said: "Even if there is a short-term price drop, house prices will probably stabilise in the future."
Of course, falling house prices are good news for first-time buyers and might help more people to get a foot onto the property ladder. And low mortgage rates and predictions that the Bank of England will make a further cut to the base rate to support economic growth will mean borrowing is likely to be more affordable for the foreseeable future.

What if I'm moving to Europe?
Until the final deal with the EU has been confirmed, it is hard to predict exactly how Brexit will affect plans to move abroad. However, the best case scenario is that movement within the EU will remain as it is and there is a possibility that moving to another European country will become more complicated.
At Andrew Porter Limited, we are experts in European removals and our team will keep abreast of any changes as and when they happen. That means, if you use us to handle your move abroad, we will make sure you understand any changes in regulations or additional paperwork which may be required to relocate within the EU.