We offer an online booking process to make it simple and easy to reserve your self store unit at Andrew Porter Ltd.
You'll just need to enter a few details and let us know how many units you need, and what size, as well as when you'll need them from and an estimate of how long. If you later decide you need to leave your items in store for longer than you'd thought, don't worry – that's not a problem.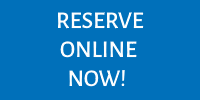 We have self store units of the following sizes available:
25 square feet
50 square feet
75 square feet
100 square feet
125 square feet
And larger units can be made available on request.
You can pay online, or, once you've made your reservation, you can pay for your unit when you bring your items into store. Just let us know when you'll be calling in, and we can even arrange for a member of our team to available to help you pack or unpack, should you need a hand.
We only need one week's notice to cancel your self store contract.
You can call in to access your belongings at any time, without an appointment.  Just check our opening hours.