Upsize your home for a happy retirement
07 Jan 2020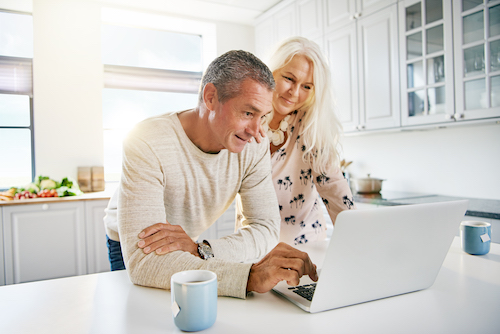 Traditionally, retirement has often been associated with people selling their homes and downsizing to something smaller.
In their sixties and beyond, many people find themselves living in a large family home with more space than they need as their children have grown up and flown the nest. Selling a property and buying somewhere smaller has also been seen as an effective way of raising money for those relying on a pension for income.
However, while downsizing remains a popular option among older people, upsizing is also becoming increasingly common. Some retirees find they are more financially stable in their later years than they have been at any other point in their life and they are keen to use their wealth to finally buy the home of their dreams.
Others may find their adult children are unable to afford to get onto the property ladder themselves so they look for a larger home that will give them and their family the space and privacy to carry on living alongside each other. Another common reason for upsizing is having room to have guests to stay and wanting extra space to pursue hobbies and interests.
Older movers opting for more expensive properties
Research carried out by the National House Building Council (NHBC) Foundation suggests that buyers over the age of 55 are now almost as likely as upsize as downsize when they decide to move house. A report found 46 per cent of homeowners between the age of 55 and 74 bought a more expensive property and 28 per cent had gone for a larger home with more bedrooms.
The study looked at the behaviour of almost 1,500 people aged between 55 and 74 who moved into a new build home between 2010 and 2016. It found that 40 per cent opted for a house with four bedrooms, despite average occupancies of just two people.
But this doesn't mean people have stopped downsizing. In total, 39 per cent moved to a property with fewer bedrooms while one in three swapped their home for a new build of a similar size.
Whatever size home you want to spend your retirement living in, using a professional removals firm you can trust to handle the move will make the whole experience less stressful. Andrew Porter Limited offers a complete removals service to any part of the UK with a full packing service if required and the option of taking out a competitive insurance package for your peace of mind.
And if you want to spend your retirement living overseas, our highly experienced international removals team can handle your move for you, planning each stage from your address in the UK to your new destination, anywhere in the world.