Get your home ready to sell in 2019
31 Dec 2018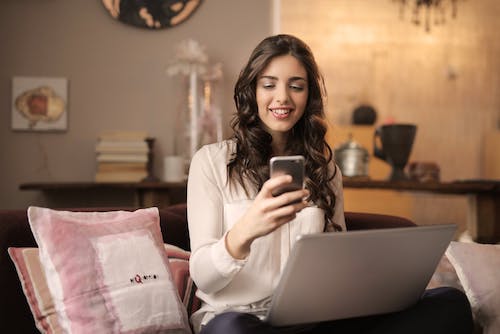 Are you planning to put your home on the market in 2019?
If one of your New Year's resolutions is to sell your property and move somewhere else, January is a great time to start. Many buyers stop looking over the Christmas period but then start househunting again with renewed vigour in the New Year.
Figures from the National Association of Estate Agents (NAEA) suggest that the number of people looking to buy a house typically increases by 10 per cent in January compared to the previous month.
But how do you prepare your property for market and maximise your chances of securing a sale?
Get rid of the clutter
Take down your Christmas decorations before you invite the estate agents to take photographs of your property. Less is more when it comes to selling your home so make a conscious effort to reduce the clutter in each room. Try to make your property more like a blank canvas so potential buyers can imagine themselves living there. It may be helpful to remove some of the personal touches like family photographs and ornaments. You may want to consider putting some of your things into storage along with any bulky pieces of furniture while you are trying to sell your home. Andrew Porter Limited offers both short and long term self storage and you can reserve your unit online in moments.
Troubleshoot the problems
Ask a friend whose opinion you trust to walk through your home and tell you about anything they spot which might deter buyers. Try to look at your home with fresh eyes and sort out any problems before your home goes on the market. You don't necessarily have to spend a fortune but small things like giving rooms a fresh coat of paint in a neutral colour can make a big difference. Make sure you have nice matching bedding ready for the photographs and viewings and replace any lightbulbs that aren't working.
Carry out a deep clean
Make sure your home is spotless before it goes on the market. Give all the rooms a really thorough clean and tidy up the outdoor areas too. You may want to get a professional cleaner to carry out a deep clean to make your life easier. Buyers are often easily put off properties and a stain on the carpet or a pile of dirty dishes could prevent them from making an offer. Think about how your home smells too and choose a nice scented candle or air freshener to give it a pleasant aroma.
Leave your parking space free
Make sure prospective buyers have somewhere to park when they come to view your property. If you have an allocated parking space or there is on-street parking, move your vehicle before they are due to arrive so there is somewhere convenient for them to park. If they struggle to find a parking space, it may put them off your property.
Spend time looking for an estate agent
Don't just go with the first estate agent you come across, ask friends and family for personal recommendations. Invite three different estate agents to give you a valuation of your home but don't simply pick the one who says your home is worth the most. Find out exactly how they work, what their fees and/or commission is and what they plan to do to market your property. Check the terms of any contract before you sign up – are you able to list your house with another agent or is there a period of exclusivity? Will they carry out viewings or will you be expected to show potential buyers around yourself?