How to move house politely – an etiquette guide for moving day
14 Jan 2019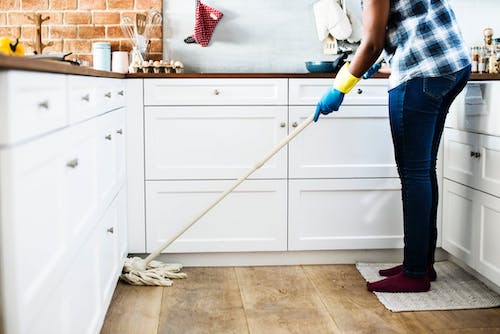 With so many things to think about when you're moving house, good manners might be the last thing on your mind.
But sticking to moving day etiquette will keep everyone happy and ensure your start life in your new home on the right foot.
Tell the neighbours
Once you know the day you'll be moving house, let your neighbours know. This way, they will know to expect a removals van and if there is on-street parking, they can plan accordingly. It's also a good idea to be considerate of your neighbours throughout the process. Be careful not to block their driveway, unless you have checked it is ok with them first. If they are out during the day with work, you could plan the move to start once they have gone out to minimise any disruption or disturbance.
Leave your home as you'd like to find it
If you're leaving a rented home, you'll be expected to give it a thorough clean before you hand back the keys. If you're selling a home, this isn't a compulsory part of the process but it is polite to make sure it is clean and that you have removed any items which are not part of the fixtures and fittings, unless it has been agreed with the buyers beforehand. Try to view your home from the buyer's point of view. No one wants to arrive in their new property to find it dirty and full of rubbish. Also make sure you don't take anything you are expected to leave behind like curtain rails or light fittings.
Give your buyers a warm welcome
Leaving a small gift and a new home card for your buyers will give them something to smile about when they finally get the keys to their property. Something simple like a bottle of wine or box of chocolates will do. It is also a good idea to leave a folder containing the instruction guides to any appliances like an integrated cooker or the boiler. Write a note letting the new occupants know about any useful information about the property like what day the bins are collected.
To tip or not to tip?
You'll probably have worked with lots of professionals during the moving process and if they have been helpful, you'll probably want to thank them. Tipping is not expected in the UK as it is in the United States, but if your removal crew has worked really hard, you may want to give them a small tip at the end of the day. Other ways to show your appreciation include regularly offering refreshments while they work. When it comes to estate agents and solicitors, you may want to send them a thank you card and a small gift if you feel they have made the process easier. Finally, one thing you could do which will cost you nothing but time is write a positive online review or recommend their services to your friends and family.
Be considerate
Try to be considerate of your new neighbours when you are moving into your property. Avoid blocking the road or parking across driveways and don't put your belongings onto their property while they are being unloaded. Try to be quiet and avoid moving in at times when people might be asleep. If you have time, introduce yourself to your immediate neighbours and apologise in advance for any disruption which might be caused. First impressions are important and you don't want to start life in your new home having annoyed your neighbours.