Our guide to getting a mortgage if you are self-employed
21 Mar 2019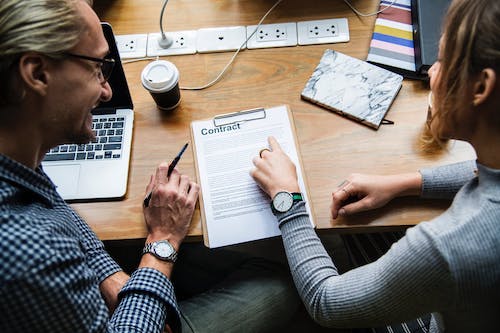 The number of people working for themselves is growing but does it make it more difficult to move house?

Getting a mortgage is often believed to be more challenging if you are self-employed and don't have a guaranteed wage going into your bank account every month. But with the latest official figures from the Office for National Statistics showing that the UK is now home to almost five million self-employed people, buying a home when you are your own boss is becoming much more commonplace.

So what should you do if you need a mortgage and you are self-employed?

1. Get your accounts in order
Some mortgage providers will want to see three years' worth of accounts as evidence of your income. However, if you haven't been working for yourself for that long, don't despair. Shop around as some companies will ask for different amounts of paperwork and a few will only ask for one year of accounts. Make sure you have all the documents you need before you visit a lender or mortgage broker. They will want to see details of your taxable income and how much tax you have paid to HMRC. Most mortgage providers also prefer accounts which have been prepared by a chartered or certified accountant so it is worth considering getting a professional to go over your books if you normally do them yourself. If you have been self-employed for a long time, you are likely to find it easier to get a mortgage than if you are just starting out. This is worth bearing in mind if it is possible to delay getting a mortgage until you have been in business for a little bit longer.
2. Show contracts if you have them
Contracts with clients can help convince mortgage providers that you are a safe bet financially. If you are a freelancer or contractor with regular work lined up, lenders will want to see proof of future commissions. You may also be asked to show evidence of your contracts for the last year. If you charge a fixed day rate, they may well use this to work out your income by multiplying it by the number of working days in a year. Being able to show lenders that you have secured regular work and you have lined up projects for the future is particularly important if you haven't been self-employed for very long as it will help demonstrate your ability to make your mortgage repayments.
3. Consider consulting an expert
While there's certainly no harm having a chat with your bank or building society to see what they can offer you, it is probably worth making an appointment with an independent mortgage advisor. A good advisor will understand the market and know which lenders are likely to offer attractive deals to people who work for themselves. Independent mortgage advisors can also give you access to specialist mortgage providers you wouldn't normally be aware of and help explain exactly what each deal involves.
4. Save up a decent deposit
If you have a large deposit, you are more likely to get a mortgage whether you are an employee, sole trader or business owner. If you are a first-time buyer, you can increase your chances of securing the mortgage you need by saving as much as possible first. If you already own a home but are looking for a mortgage to buy something more expensive, the amount of equity you have in your current property will be very important. Budget carefully so you can put as much cash into buying your home as possible.
5. Check out your credit history
Mortgage providers will be very interested in your credit history so find out what information they will see before you apply. Check your credit history for free and identify any trouble spots. Pay off any debts you can and make sure there are no late payments to loans or credit cards which will negatively affect your rating.

Once you've got the mortgage in the bag and you've found the property of your dreams, you'll need help moving into it. Andrew Porter Limited is a highly experienced home removals company which operates all over the UK and beyond.

Our crews are trained to the very highest standards and we're accredited by the British Association of Removers, so you can be sure your prized possessions are in safe hands. For a quote or more information, call 0800 389 1222.