5 things to consider when choosing a fulfilment partner
09 Jul 2020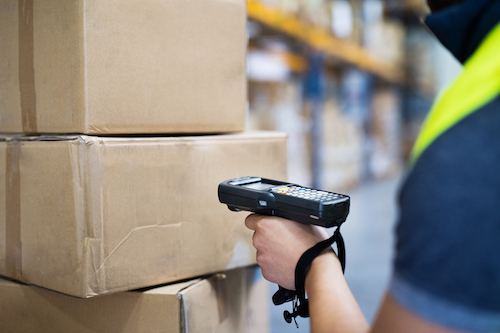 Businesses of any size, from start up online businesses to established international companies, can find that keeping up with orders and sending out goods can be a challenge particularly as you expand.
Outsourcing your warehousing and fulfilment can free up valuable space in your premises and give you more time to focus on growing your business and meeting your targets.
Andrew Porter Limited offers warehousing and fulfilment for businesses of all sizes. As well as storing your stock in secure commercial space, we can fulfil the orders from your customers.
Once we receive an order, our skilled staff will pick and pack the required items and send them out to the customer quickly and efficiently. As fulfilling orders is vitally important in developing a positive relationship with your customers, choosing a company to carry out this service is a big decision.
Here are five things you should consider when you are choosing the right fulfilment partner to work with:
Scalability
It is vital that the company you choose can comfortably handle the number of orders you take from customers now but don't forget to think about the future. Will the same firm be able to cope with an increase in demand as your business expands? It's important to discuss scalability from the outset so you don't end up having to switch to a new fulfilment partner as soon as your sales pick up. Andrew Porter Ltd has the capacity to work with businesses of all sizes from the smallest start-up to large companies with a global reach. With large amounts of storage space available for warehousing and extensive project management experience, we can easily accommodate your needs as and when they change.
Knowledge and expertise
Think about the products you sell and consider whether or not you need a company with specialist experience. This is particularly important when it comes to products which need to be handled and packaged with care. Do they have clients working in the same industry as you? At Andrew Porter, we have extensive knowledge and expertise in handling both furniture and products relating to the pharmaceutical industry. With experience of business and laboratory removals, our staff have an in-depth understanding of how to handle even the most delicate item so you can relax knowing your products will reach your customers in perfect condition.  We also operate from premises with a state-of-the-art security system for your ultimate peace of mind, including tracking software, motion-detection sensors and high definition cameras running 24 hours a day.
Shipping and logistics
When choosing a company to handle your warehousing and fulfilment, check they know their stuff when it comes to shipping and logistics. Do they offer a range of different shipping options? Whoever you pick needs to be able to get your products where they need to be within the timescale you agree with your customers. Talk to potential partners about which companies they use for shipping and how cost-effective and reliable they are. Are they open to offering different solutions depending on the circumstances? Andrew Porter has in-depth knowledge of shipping and logistics, allowing us to avoid potential problems and offer alternative solutions if things don't go according to plan. We also have extensive experience of international shipping and can offer sensible advice and support when it comes to insuring your goods while they are in transit.
Added extras
Look out for companies that offer additional services which could be useful to your business. Do they process returns and issue refunds to your customers? When a return is received, do they inspect it for damage and restock it if the product is still in sellable condition? Is there the option of using customised packaging to help build your brand identity and improve the customer experience. Andrew Porter offers a range of added value services including marketing, design, packaging and customisation so every package can create a positive impression of your business.
Pricing
The cost of any service is always a major consideration for a business. However, cheapest is not always best. Consider how cost-effective the service is. Are there any hidden charges? Will it be easy to estimate how much of your budget you will spend on fulfilment in the future? Andrew Porter's pricing is always simple and transparent so you know exactly how much you will pay with no unexpected surprised or costs you haven't planned for. We put together bespoke solutions to meet your exact requirements and budget so you will receive a personalised service which is perfect for your business.
Find out more about how Andrew Porter Limited can help your business by contacting us online or calling 0800 389 1222.