Business lessons learnt from a career in storage and logistics
21 Jul 2020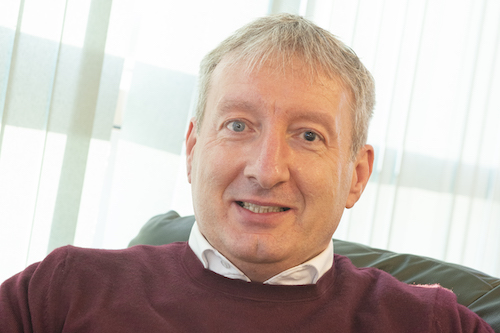 Lockdown has been a challenging time for businesses all over the country with many companies having to shut their doors temporarily or make changes to their day-to-day operations.
Now as lockdown restrictions start to ease, businesses are starting to look to the future and develop strategies to help them recover and thrive. Here Tim Aspey, who has been managing director of Andrew Porter Ltd for 15 years, shares the secrets he has learnt from heading up a storage and logistics company with a multimillion pound turnover:
Don't be afraid to change direction
Up until four or five years ago, I was operating a busy furniture logistics company. We had over 150 staff and a fleet of 70 vehicles, storing and delivering furniture for a range of retailers. It was a hectic, 24/7 operation, but the work was seasonal and low margin and the market was extremely volatile.
Despite everything, we were losing money and our biggest challenge was balancing the cash. Margins were getting smaller, but I was determined to be successful in an area where so many had failed. Then, four years ago, I realised that I needed to take a step back to analyse the business, looking for the areas which provided a stable and regular income. It was radical, but I decided we needed to sell the furniture logistics business and concentrate on storage. It seemed to be a risky decision at the time but was probably one of the best things I ever did.
Put stability first
Sometimes you have to accept that you need to sacrifice profit for stability. Off-loading the unpredictable side of our business freed me up to focus on self-storage, container storage, warehouse and fulfilment and laboratory relocations. All these areas provide a stable income and with time to focus, they have grown into successful stand-alone sectors. We have always looked for niche areas which offer better margins. We will continue to work on developing these areas, but the pandemic has strengthened my resolve to concentrate on storage and fulfilment.
Trust your instincts
I am a huge believer in gut feeling, and have learned to trust my instincts, but I am also prepared to make difficult decisions when the fit isn't right. If something doesn't work, I am prepared to stop quickly, rethink and change course immediately. I have to have buy in from the team to trust my judgement in this.
Build a good team
We have always had a really strong team, but I realised that having the wrong business model in place burned them out.  Now we have spent 18 months to two years refining our business and services, they can work on growing the business and planning ahead instead of grappling with day-to-day tasks.
I believe in teamwork, adaptability and diversification. When you find great people, it's important to trust them to get on with the job and just be there to guide and provide support. I have also learned to look at the bigger picture and can see when a project has reached its peak and it is time to move the best people on to the next thing.
Make every day count
Get ahead of the day – I make an early start; between 5am and 6am, so I can achieve everything I need to. I have also developed a routine which works for me and have a structured approach to each day. This includes making time in my day to do certain things for a specific period like researching new developments in my sector, following news feeds and listening to business podcasts. In business it is vital that you never stop learning and I make sure I learn something new every single day.
Be patient and consistent
Be consistent in your message and be patient. If you say the same thing again and again, it will hit home and it will happen for you. Accept that you need to take a step by step approach to reaching your goals.