How self-storage can boost your wellbeing
23 Jun 2020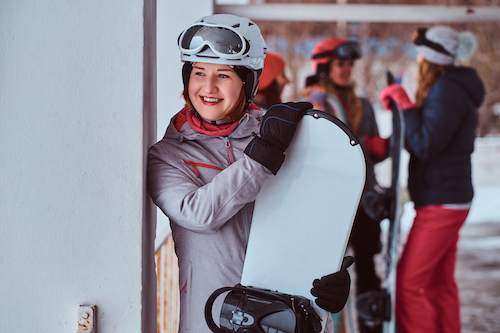 Renting a storage unit may not seem related to your wellbeing but finding space for the things that are important to you can have real benefits for your mental and physical health.
This week is World Wellbeing Week so we're looking at four ways self-storage can improve your life and make you feel better than before.
Invest in your passion
Finding something fun to do in your free time and taking up a hobby can have a massive impact on how you feel both mentally and physically. Research carried out by the YMCA found that mental stimulation increases a person's wellbeing by 13 per cent. One of the things which often holds people back from following a hobby is a lack of space at home. If you love winter sports, you may worry about where you will keep your equipment when you are not using it. Collectors may also feel they don't have anywhere to store their treasures once they have found them. Self storage can be a practical and affordable way of making room for your interests. Andrew Porter Limited has units of all shapes and sizes to suit your needs and also offers a highly competitive pay-per-item option which is ideal if you just need somewhere to store one or two items like a bike or a rowing machine while they aren't being used.
Make the most of summer
Spending time outside is a great way to boost your health, helping you feel less stressed and more relaxed. Sunshine helps your body create vitamin D which is vital for fighting off illnesses and having healthy bones and teeth. Now summer has arrived, it's the perfect chance to get outdoors. If you have a garden, investing in some new outdoor furniture and accessories like a barbecue, hammock or lighting will make the space more comfortable. And during the winter months, you can put your items into self storage to protect them until the weather improves. Sheds and garages can often be damp so using a storage unit will ensure everything remains in perfect condition ready to enjoy again next year.
Declutter your home
Clutter can make you feel anxious and overwhelmed and, as it attracts dust, it can even have a negative impact on your physical health. When your home is full of stuff, decluttering can seem an intimidating task. Self storage gives you somewhere safe to keep your items while you work out exactly what you want to keep and what you feel able to part with. It is also a good idea if you have belongings which are important to you but don't fit into your current home.
Travel the world
International travel may be off the table for the timebeing but exploring new places is great for your mental health. If you're keen to see more of the world, you may want to plan your travels ready for when restrictions are lifted. People going on long trips often need to put their belongings into storage while they travel. Andrew Porter offers flexible self storage solutions for as long as you need and has units large enough to hold the entire contents of a house or flat.