27/09/2019
We are proud to be the new kit sponsor for Ashton Athletic Under 9s football team.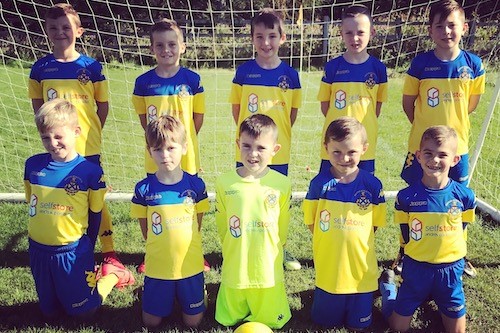 Currently in the top placed Panther Division of the Warrington League, most of the team have played together since they were four years old.
With Noah in goal, Freddie, Frank and captain Owen in defence, Edward, Harvey S, Harvey C, Alex and Jake in midfield and George and Matthew up front, the team has made a fantastic start to the season with an early win.
Managing director of Andrew Porter Self Store, based in Adlington, commented: "Our new self storage facility has really taken off since we launched last year so we wanted to give something back to the local community.
"Youth sport is so important for young people's development and we chose Ashton Athletic Under 9s to sponsor because our group accounts manager's husband manages the team and her son is a player, so it's great to have a personal connection.
"The lads look really smart in their new kit and we wish them every success for the season ahead."
Based in Huyton Road, Adlington, Self Store at Andrew Porter Ltd offers more than 600 indoor and outdoor storage units for business and personal customers.